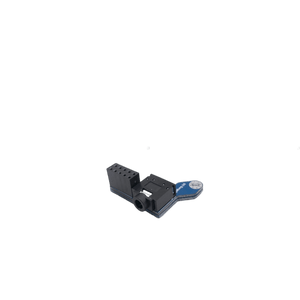 THE ADC-IN IS BUILT INTO DIGITAL IO. ONLY USEFUL FOR IO BOARD V6.1
This input board has a 3.5mm headphone jack for certain retro computer tapes. I don't have a complete list of the systems supported but the developer specifically mentions ZX and CPC, but not Commodore. I also don't have any tapes for testing.
More info can be found here.
Great way to plug the hole in the side of your MiSTer case
I'm told this is a functional accessory for use with some old computer tapes. I can't speak to that, but I can say it fits great in the hole on the side of my MiSTer's case.